How to Transfer iPhone Contacts to SIM Card?
"I am planning on selling my iPhone 4 but most of my contacts are on the iPhone and not on the SIM card. How do I transfer all of my contacts from my iPhone to my SIM card? "
For this question, I have two ideas. The first one: Use the iPhone to PC Transfer program to transfer the contacts stored in your old iPhone to PC local, and then sync it to your new iPhone with iTunes, and all your contacts has been successfully transferred to your new iPhone at last. The second one is to use an advanced App named SIManager, it allows you to transfer iPhone contacts to SIM Card fast and easily. Either way could got you solve the problem. Refer to the below article to find the exact transfer step:
Guides: Transfer iPhone Contacts to SIM Card
Part 1: Part1:Using iMacsoft iPhone Contact Transfer tool

iMacsoft best iPhone Contact Sync Tool will allow you to easily transfer iPhone contacts to PC local for backup. All contact will be copied onto local and save as .csv and .txt files. And then you can copy the .csv onto new Outlook, even import the iPhone contacts into Google Contacts, Windows Contacts and Yahoo! Address Contacts library, and then sync contacts to another iOS devices, of course includes SIM Card. The following guides will show you how to transfer iPhone contacts to SIM Card by iMacsoft.


Connect iPhone to PC
1) Install iMacsoft iPhone to PC Transfer program and connect iPhone to PC, all iPhone info will be shown up in the interface. You can easily check and open any items as you need to view.
2) Click "Contact" icon under iPhone list, it will fast sync all contacts with iPhone device, all contacts files are fully listed in the right which are sorted by Mobile, Address, Email, Tele. etc.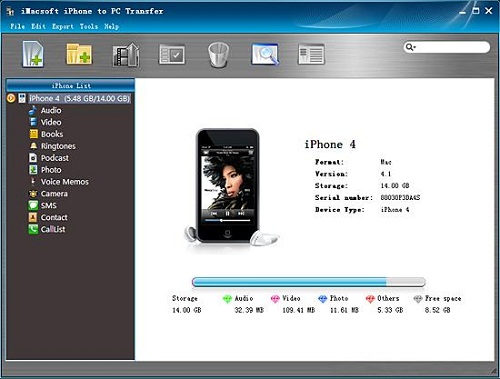 3) Check any contact items and press "export checked files to local" button to start transfer iPhone contacts to PC, in the ejected dialog box you can choose a target folder to save the iPhone Contact backups, press "OK" button to start transferring iPhone contacts to PC.
4) Locate the iPhone contact files (CSV and TXT) on PC, open new Outlook and copy csv files into, or import csv files into some accounts contact. And easily sync the contacts to new Ios devices (SIM Card). If you use other mobile phone (Android, Window phone), connect it to PC with its own cable wire, and sync contacts to general mobile phone. (include SIM Card)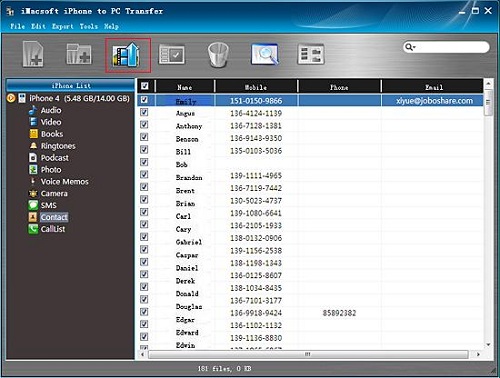 Part 2: Using SIManager to transfer iPhone contacts to SIM

Here is the step by step guide on Transfer iPhone Contacts to SIM card using SIManager.
Note: you should have jailbroken iPhone with Cydia installed.
1)Launch Cydia and search for "SIManager".
2) Run SIManager and press setup on top left corner of the screen. Now press Done and go to App's main screen. Now tap Read from SIM and wait for the app to index SIM your contacts. Once the process is over, press settings tab followed by "Copy iPhone to SIM".

Transfer iPhone contacts to SIM card is not a hard thing for you any more when you accept the above guides and you can easily and quickly transfer the exact contacts and find the iPhone management really a happy thing.