How to edit video with iMacsoft DVD Creator for Mac?
iMacsoft DVD Creator for Mac is a professional DVD editing and DVD burning software. And it can perfect your created DVD movies with the aid of video editing and menu creating. Meanwhile, you may just want certain segment of a video to burn DVD movie, now the built-in video editing function will do this favor for you.

Step1: Install and run the iMacsoft DVD Creator for Mac, and add video files you can see the video miniature of the files on the right of the software interface.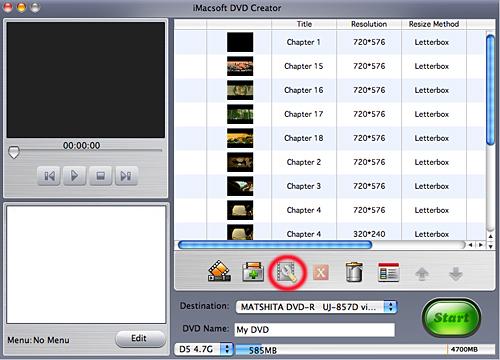 Step 2: Set video miniature
Any segment or frame in a video can be set as the video miniature of the title in DVD menu. Select the certain segment of the title you want to edit and press the "Video edit" button. Then you enter the video edition window as below displayed: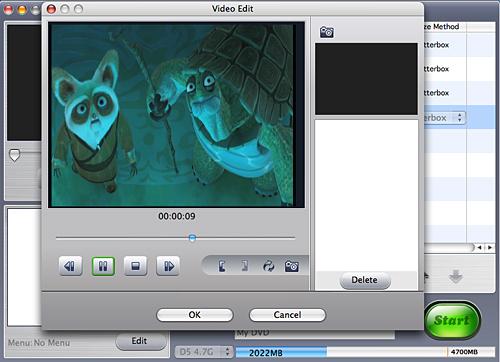 Step3:Video edition
You can trim any segment by settinge "Start Point" and " End Point". When it is finished, the "orange parts" will be reserved and the trim parts can show in the right corner which should be created for the blank DVD. Meanwhile you also can capture video clips using the camera logo. It be easily achieved to enrich your view choice.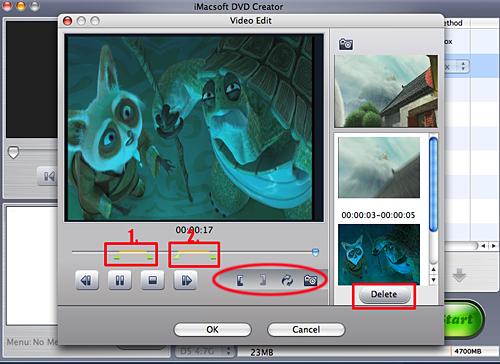 Tips:When edition finished, the front of video miniature can appeared a label of "small pencil", which means setting is completed successfully.