How to create video folder or ISO on your Mac?
iMacsoft DVD Creator for Mac is a professional DVD editing and DVD burning software. With this handy Mac DVD creator and burn tool, you can combine your video files into video slideshows, and edit your video clips by video trimming and video resizing. You could share these priceless moments with friends and family with iMacsoft DVD Creator.

Step1: Add the video folder or ISO
Insert a movie DVD and backup its files on your Mac, then click the "Add Video Folder" to get the video miniature in the workspace.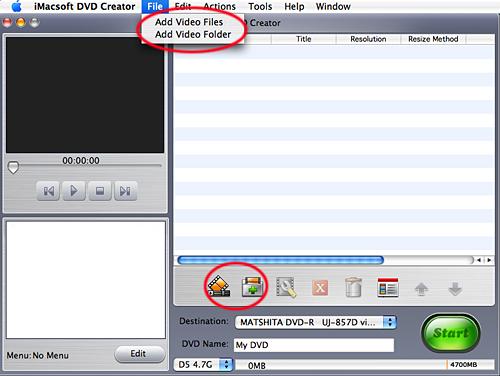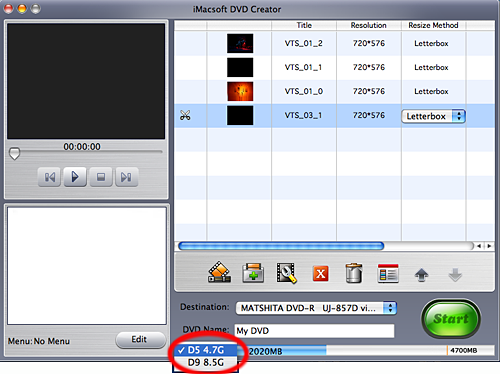 Step 2: Slect the Destination
Click the "Destination ComboBox" to choose the save path of your files in the movie DVD, "Save as Video files" or "Save as Imgae".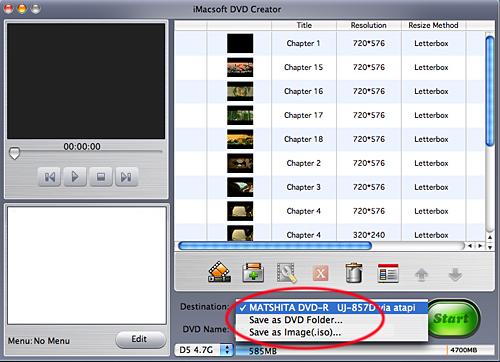 Step 3: Start Creating
Look through the video miniature of the title in DVD menu and select the certain segment you want to create. Then click the "Start Create "button to start to create, waiting for few minutes you can get your new DVD folder and appreciate the movie scene.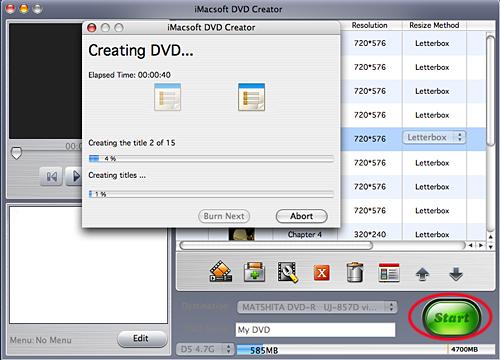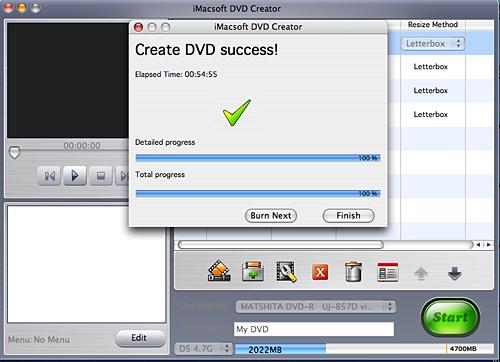 More special skills:
1.Create the stylish menu
iMacsoft Mac DVD Creator offers lots of templates for your choice to create the stylish menu and interesting background pictures and music for a more personalized feeling as well as the menu topic setting.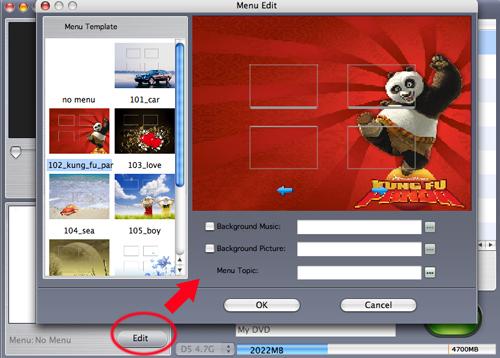 when personalize your DVD menu with the DVD Creator, try to edit the menu by setting background music, picture and adding menu topic. Obviously you can see the four movies scenes on the right of window, that is means, you will easily and conveniently to select your favourite scene to play or adjust the order of the movie playing by the direction arrow.
2.Customize the general,video and menu
General: languages; temporary files location. the language setting will affect the new DVD you create, and select the location of the temporary files can help you backup your creating files easily in order to make you watch movei with high-security while your DVD doesn't work.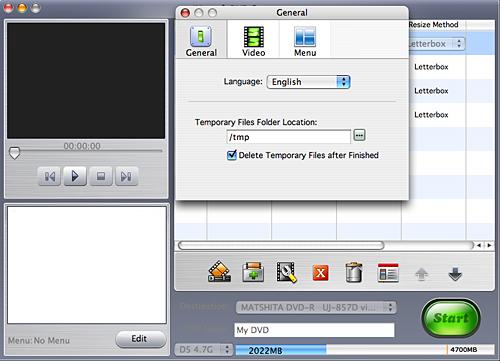 Video:In the perference menu, you are able to set more parameters to get perfect DVD movie; such as NTSC and PAL for television standard,] 4:3 and 16:9 for aspect ratio, letterbox, pan and scan, full screen for resize mode, etc.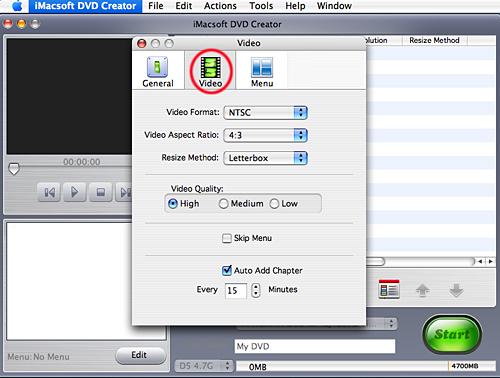 Tips:
Add chapters automatically
Adding chapters by setting interval can be easily achieved to enrich your view choice.
Skip menu
Choosing to skip menu will make the created DVD movie play directly without displaying menu, and you can view the menu in playback whenever you want.

Menu: video duration (open the video miniature)Any segment or frame in a video can be set as the video miniature of the title in DVD menu. Meanwhile, the video duration can reset depend on your enjoyment.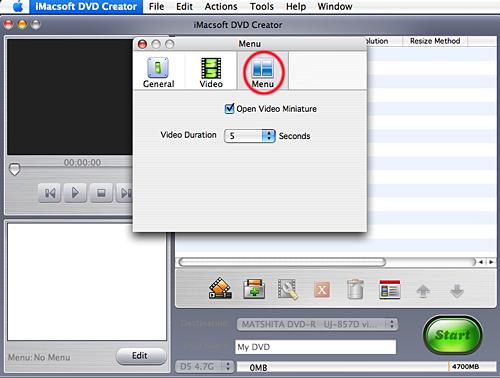 3.Fast and easy button to use:

1. Add video files, all formats are supported
2. Add video folder
3.Edit the chapter
4. Delete selected clip from list.
5. Clear all the segments and all titles.
6. File View: the small "show Shot" is disappeared.
7. Move up the clip order in DVD playback.
8. Move down the clip order in DVD playback. Arrange clips order in your favourite DVD.