How to copy iPhone contacts to PC local?
In my iPhone, every call number is very important consisting of my clients', friends' and relatives'. One day, my iPhone suddenly powers off and can not work again. When I reset my iPhone to factory. All contacts are disappeared. What can I do to recover my contacts? Is there any software can
copy iPhone contacts to PC
for backup?"
Did you once come across dilemma that how to copy iPhone contacts to PC local when your contacts are very important to you and you don't want to delete them? Here is a full solution for you. The
iMacsoft iPhone Contacts to PC Transfer
program, which is the best tool for you to copy iPhone contacts to PC local.
1. Connect iPhone to computer
Run iMacsoft iPhone to PC Transfer program and connect iPhone to computer, you will see all iPhone device info such as Format, Version, Storage, Serial number, Device Type, etc. are shown on the interface. And all iPhone item folders including Audio, Video, Podcast, playlist, Contact, etc. are listed on the left panel.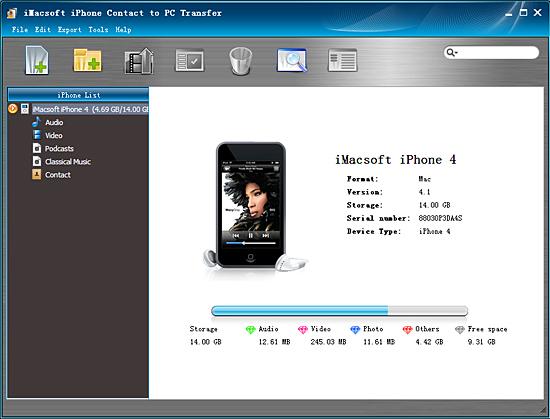 2. Copy iPhone contacts to PC
Hit "Contact" icon to open the iPhone contact file on the interface. You will see all iPhone contacts are displayed in the list, select and check all iPhone contact files on the screen. Press "export checked files to local" button to start copying iPhone contacts to PC local, after you press "export..." button and there will be a diaglog box pops up and choose a target folder to save the copied iPhone contacts on computer local.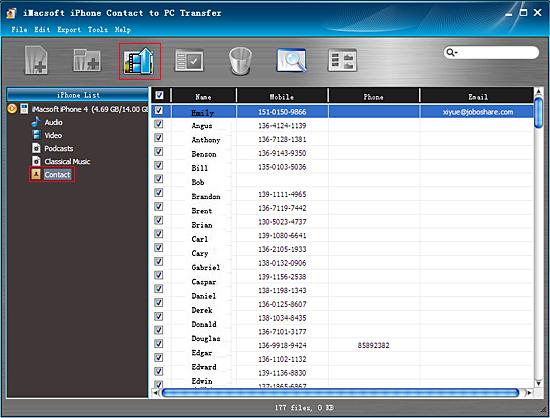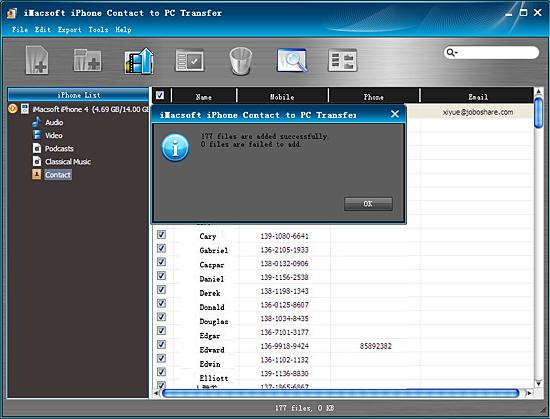 From the useful article on copying iPhone contacts to PC with
iMacsoft iPhone Contact to PC Transfer
, you can easily copy iPhone contacts on PC for backup. Furthermore, this iPhone contacts to PC transfer will allow you to add audio/video to iPhone, or copy audio/video from iPhone to PC without any files loss.
Ready to try or buy?

6.63 MB

$9.99