How to convert YouTube to iPad MP4 files?
We like to surf in YouTube, but if you want to watch videos on YouTube through iPad, you could either watch limited selection of videos on m.youtube.com, or you could also download YouTube videos to your computer, convert and copy them to your iPad device. So, you just need a YouTube to iPad Converter to help you convert YouTube video to iPad MP4 files, copy and watch YouTube Videos on iPad.
Finally I picked a YouTube to iPad converter tool called
iMacsoft iPad Video Converter
. This software is a free trial application that accomplishes this task quickly and easily. It just takes a few mouse clicks to convert YouTube to iPad MP4 files using this YouTube to iPad Converter software. Here I'll show you how to convert YouTube to iPad supported MP4 videos for watching on the iPad step-by-step.
1: Load YouTube videos
Free downlaod iMacsoft iPad Video Converter
and click "Add" button on the top tool bar, or simply drag and drop to import Youtube videos into the iMacsoft iPad Video Converter software. Or choose "Add.../Add DirectShow files..." option in the top "File" menu to load YouTube videos. And make sure there are enough free space at your designated path.
Tips:
you can also load FLV video from computer by choosing
"Add..."
or
"Add DirectShow files"
in the "File" menu.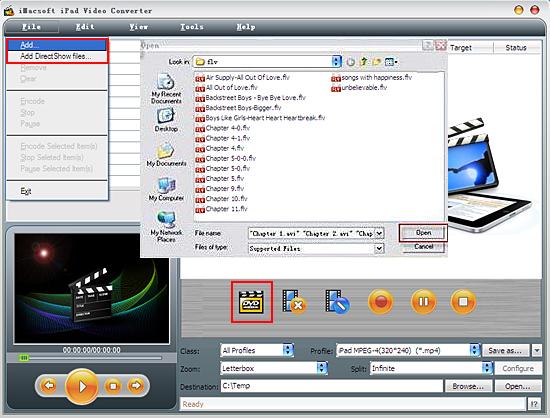 2. Choose iPad MP4 video files
After the preparation work is done, go to the setting panel on the bottom. Click the drop-down "Profile" arrow under the toolbar. There are several built-in profiles for popular end devices. Navigate to "iPad" in the "Class" Combo box, choose "iPad MPEG-4 (*mp4)".

3: Start YouTube to iPad conversion
Now you may click the big button "Convert" to begin converting YouTube to iPad compatible video files. Once the conversion is complete, iMacsoft iPad Video Converter will place on your Desktop a new iPad format version of your video that will play on the iPad. Double-click the new file and play it to make sure it looks as you expect.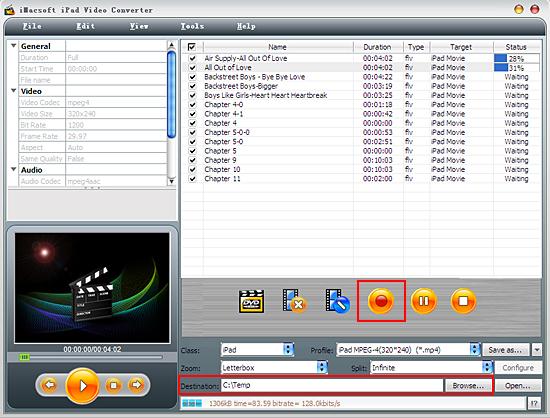 4: Transfer/Sync video to the iPad
To get the movie onto your iPad, launch iTunes. Drag your new converted movie file into your iTunes library in the folder or playlist of your choosing. Connect iPad to your computer and sync the iPad with iTunes. Check the option "Automatically sync videos to my iPad" so your music and video from the iTunes library will automatically sync to your iPad. The sync may take a few minutes. When syncing is done, eject your iPad and take your movies where you go.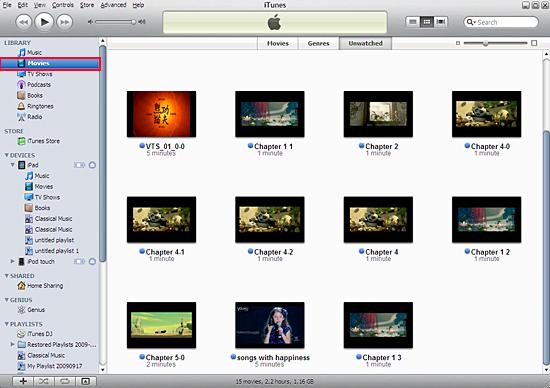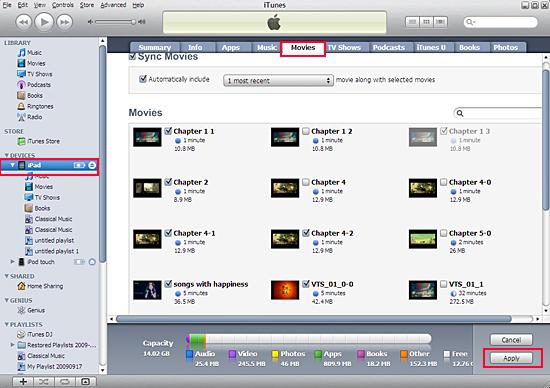 Ready to try or buy?

14.70 MB

$25.oo