How to burn movie DVD to DVD on Mac?
Burning DVD to DVD on Mac will be a difficult thing as the complicated limitations released by Apple. So first you have to consider how to break down the DVD css and regional hinder, and also must guarantee the software and DVD can operate safely. Maybe our product
iMacsoft DVD Copy for Mac
will be a best program that can easily burn movie DVD to another DVD for need in any time.

PowerPC Version

Intel Version
(2.71 MB)

Buy Now
$32.oo
1: Add movie DVD
Run iMacsoft DVD Copy for Mac and insert movie DVD to DVD drive, and click the
"Source ComboBox"
and choose
"Open DVD Folder"
option. Then you can load DVD by click
"Choose"
button in the
"Open"
window as source files.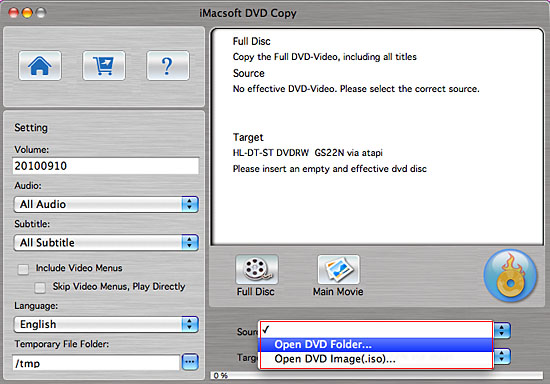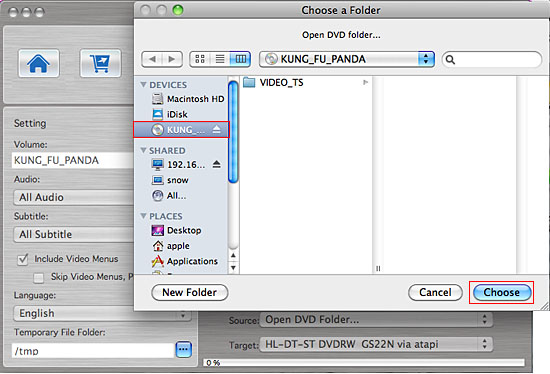 2: Specify destination
Specify output DVD mode, click the first option in the "Target" combo box. Then it will pop up a message box reminding you to select target disc type. There are three options (D5, D9, Custom ) to select.
Tip: You may have only one DVD ROM. Just select the same DVD Drive as the "Source" and "Destinationt".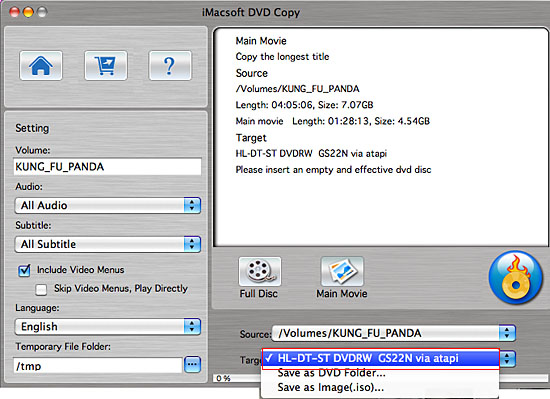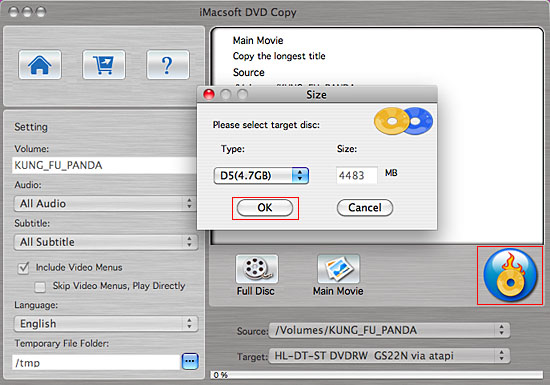 3: Burn DVD to Temporary File Folder
In this step, iMacsoft DVD Copy for Mac will burn the source DVD to your Mac computer temporary file folder. When burning, it will display the copying progress in main interface.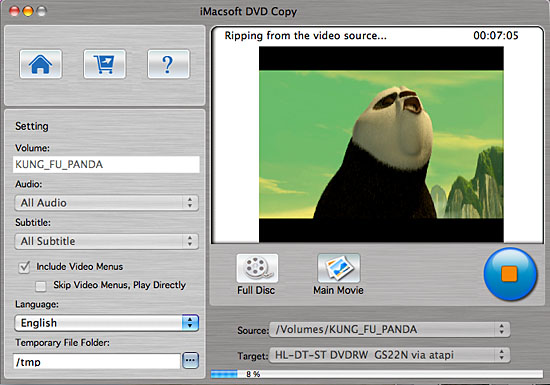 4: Burn to the "Destination"
After the source DVD is copied to temporary file folder in your hard disk, it will begin to burn the temporary file to your target blank DVD on Mac.
Note: Here, it will pop up a message box telling you "Please insert an empty disc to write to...". At the same time your DVD RW Drive will be ejected. Insert a blank DVD, then click "Retry" button.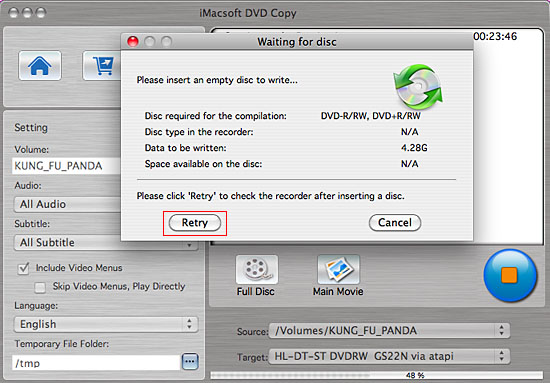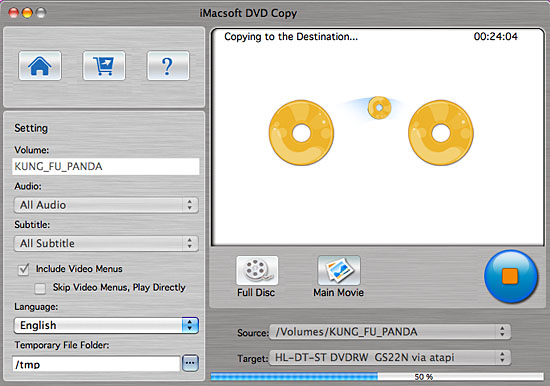 5: Complete DVD to DVD burning
Once DVD burning completed, iMacsoft DVD Copy for Mac will pop up a message box showing copy information including "Source", "Destination", "Copy mode", "Compress ratio" and "Time".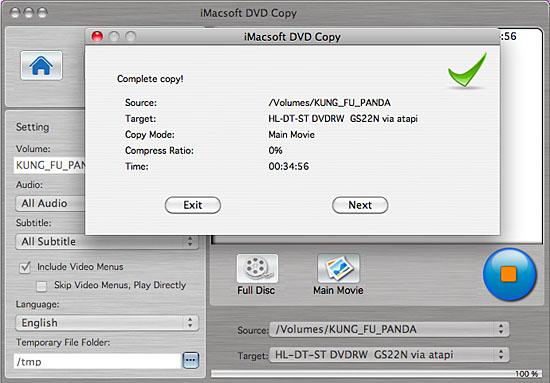 Ready to try or buy?

PowerPC Version

Intel Version
(2.71 MB)

Buy Now
$32.oo